Langtons House Hotel Wedding film
We cannot speak highly enough of Brian, both of his skill level as a videographer and his genuine kindness as a person. We are so delighted that we chose to work with Brian to capture our special day. 
Right from the beginning when we first contacted Brian, he was so helpful and informative. It was clear that he was very friendly to deal with, and highly professional in regards to his work. 
Covid forced us to reschedule our original wedding plans, and Brian accommodated us for our new date with reassurance and understanding. Coming closer to our new date, when restrictions were changing frequently, Brian kept in touch with updates regularly and always kept the lines of communication open. 
Then on the wedding day itself, he worked like a silent ninja shooting! He did this while also somehow managing to get genuine smiles from a pensive little flower girl! He was completely unobtrusive and allowed our day to flow without any interruption or giving any direction. Brian captured the real moments as they were organically unfolding before him. 
When we looked back on our videos, we were blown away, as were all of our friends and family. On the day itself, I don't think we realised that Brian was shooting during the seemingly incidental moments, and those being included made the footage all the more precious. 
The shorter version was perfect to share with our circle of friends and family, as many missed out due to our restricted numbers. Many said that they felt as if they had been planted right in to the day just by looking at Brian's work. A few admitted to shedding a few tears when watching. The atmospheric music, angles and editing that Brian uses makes them so truly special.
We cannot recommend Brian enough and we are so grateful for the memories that he has captured for us to relive and appreciate for years to come. 

Mia and Brian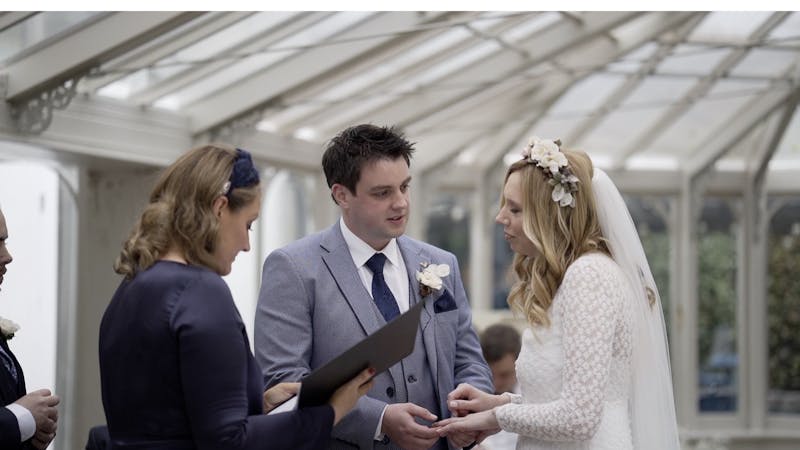 First I'd like to say thanks to Mia and Brian for their amazing feedback. This day was truly unforgettable. It's amazing to see how a small wedding really becomes a big day in the lives of the couple and their guests.
I personally love the wedding day. It's not work when you enjoy it so much. I love meeting all the different personalities from shy kids to chatting adults talking about cameras. It's my personal goal on a wedding day to let everyone be themselves and capture them naturally to show personalities.
Mia and Brian are my kind of people for sure. With Mia promoting inner well being through her Etsy shop Wellbeing with Mia and Brian's delicious cookies spreading happiness The Cookie Co-op on instagram.